Services
B2B logistics offers -through its two partners- warehousing services, solutions for distributing and transporting all kind of goods as well as a customs advice service and a personalised customer service.
Transport and distribution
Barcelona proves to be the best hub for southern Europe and South America for transport and distribution.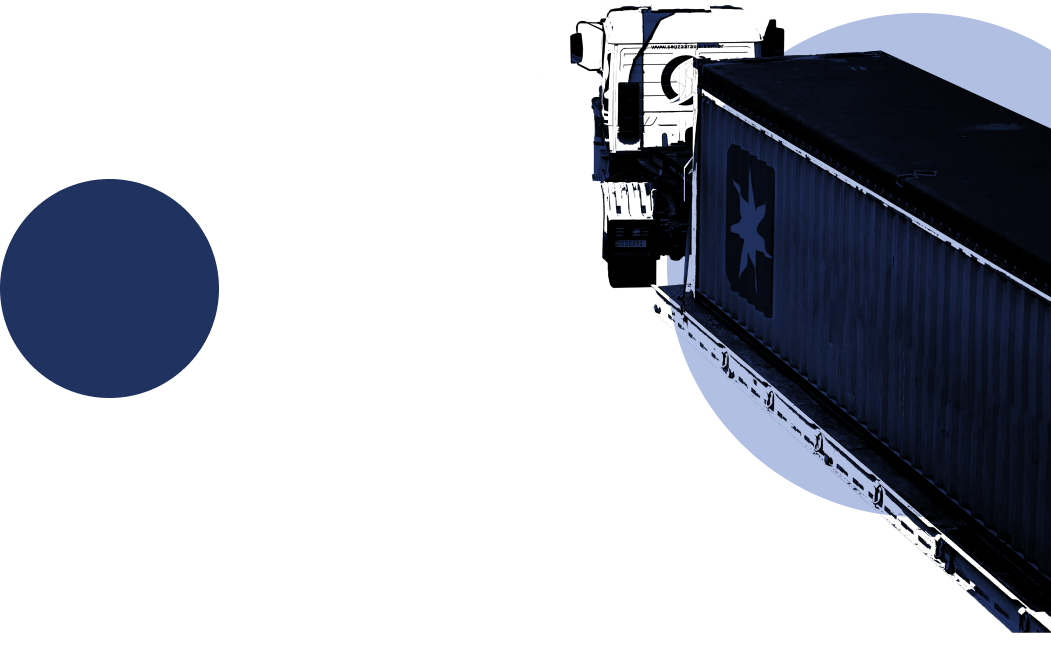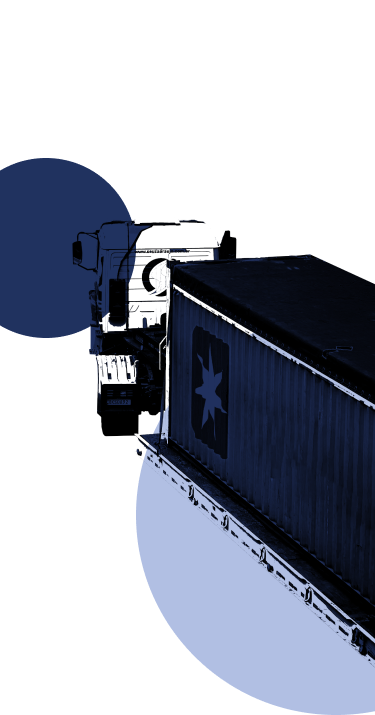 In less than 48 hours you can reach a market where 200 million consumers are waiting for you.
The geostrategic location of the Port of Barcelona allows privileged and highly efficient sea, road and train connections.
Through the sea shipping services, we offer daily ferry connections used by trucks with main ports in Italy and North Africa. In about 18h – 20 h your container/truck can reach Rome, Genova or Tanger in 26h at competitive prices. Also truck distribution is easy and efficient from Barcelona. Finally, when it comes to rail, Barcelona is the only Spanish port with European gauge connection so trains depart the port and reach other European countries.
TRANSIT TIME
Weekly calls Fortnightly Frequency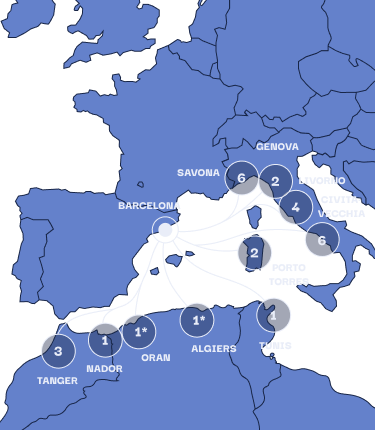 Warehousing
B2B logistic's warehouse is located in the Logistics Activity Zone (ZAL) of the Port of Barcelona, a few hundred meters from Hutchinson BEST container terminal (automated and extremely productive terminal) which substantially reduces logistics and transportation costs.
Its 9,200 square meters are divided into four modules managed by two different operators.
Taewoong Logistics
Taewoong Logistics established its logistics center in Europe through operating its warehouse in ZAL Barcelona, targeting on the whole Spain and neighboring European countries.
FM Logistic
FM Logistic is a leading international Logistics Operator in the areas of Warehousing, Transport, E-commerce, Co-packing and Urban Logistics.
Customs advice
B2B Logistics, together with our logistics operator partners, offers Korean companies a wide range of customs advice services such as positioning goods in the European Union through bonded warehouses or the possibility of moving their goods to Barcelona without the need of having a fiscal representative and simplifying legal and legal or tax formalities. Our customers will always find the necessary advice to facilitate international trade.
Since 2011, the trade agreement between the EU and South Korea has eliminated customs duties on almost all products (98.7%), including agricultural and fishery products. It has also removed non-tariff barriers to exports of key EU products to South Korea, such as cars, pharmaceuticals, electronics and chemicals. Not least, in both the EU and South Korea, service markets have been largely opened up to companies and investors from one another.
B2B LOGISTICS CUSTOMER SERVICE
Our team of experts can give you advice on your supply chain through Barcelona, transport and distribution services, customs, etc. in Korean, English or Spanish.
If you are a Korean company exporting to Southern Europe or you are willing to access this market, contact us.
Contact us