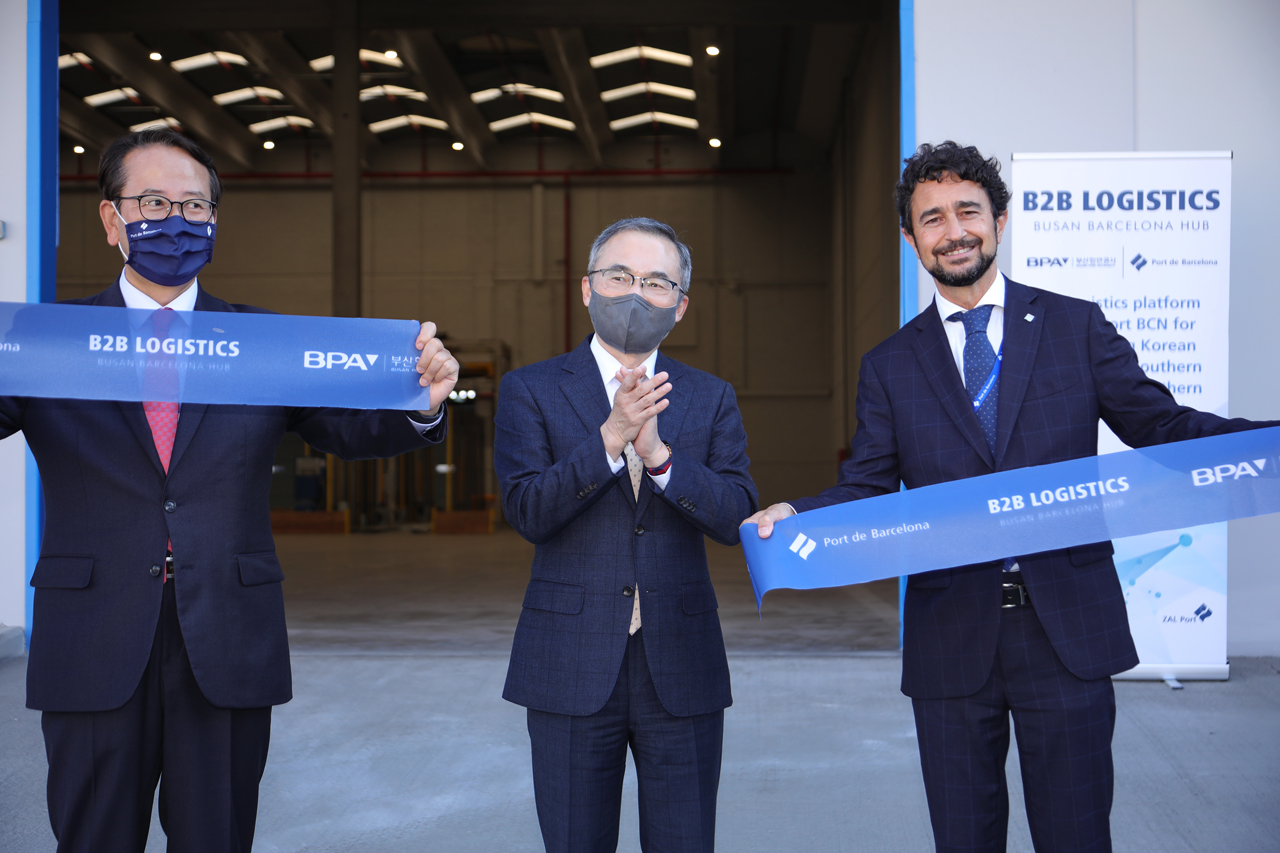 The warehouse that will house the stable logistics platform in the ZAL of the Port of Barcelona to facilitate trade between Northeast Asia and southern Europe was officially opened today.
A company in which both ports hold a stake will be responsible for managing the facilities.
The ports of Barcelona and Busan (Korea) have today taken an important step forward in their joint logistics alliance by opening the Korean logistics platform located in the Logistics Activities Zone (ZAL) of the Port of Barcelona and signing the agreement for starting up the company that will manage and promote this platform among Korean companies.
The presidents of the ports of Busan and Barcelona, Kang Joon suk and Damià Calvet, signed an agreement to set up the company B2B Logistics Busan & Barcelona hub S.L., which will be responsible for managing and promoting the stable logistics platform for Korean companies in Barcelona. This company, which is already in operation, will be presided over by Boo-Won Kang, Vice President of Busan Port, and the executive management will be conducted by Jordi Torrent, Head of Strategy of the Port of Barcelona. The Port of Busan holds a 51% stake in company, while the Port of Barcelona holds 49%.
The Catalan and Korean delegations, which in addition to the managers of the Port of Busan further comprised representatives from the Ministry of Oceans and Fisheries, headed by Kim Su-yeon, Deputy Director of Logistics and Port Planning, also officially opened the warehouse in which this logistics platform will operate. The facilities, occupying an 8,920 m2 logistics warehouse located within the ZAL Barcelona, will facilitate the Port of Barcelona's role as the entry point for Korean goods into southern Europe and will act as a distribution centre for the Spanish, French, Portuguese and Italian markets. So far, two Korean freight forwarders with a significant international presence and numerous industrial companies in the Asian country have expressed their interest in starting up operations in Barcelona.